Thank you for choosing to participate in a Crowdtap® video interview. We're excited to meet you! Here are a few tips and best practices to make sure our video interview goes smoothly.
Get your equipment ready — We recommend using a laptop or desktop computer. Make sure both the microphone and camera are fully functional the day before your interview.

Prepare your space — We don't want to miss anything you have to say. Make sure you're in a quiet place with good reception and you've removed any distractions.

Use corded headphones instead of Bluetooth
Restart your device the day of the interview
Make sure your device is fully charged
Use Google Chrome if possible

Dress appropriately
Avoid using aggressive, insulting, or demeaning language
Do not be under the influence of drugs or alcohol

How to join
Step 1: The link to join your interview is provided in your 1-hour Crowdtap® reminder email. You can join 4 minutes before your scheduled time. Click "Link to Interview".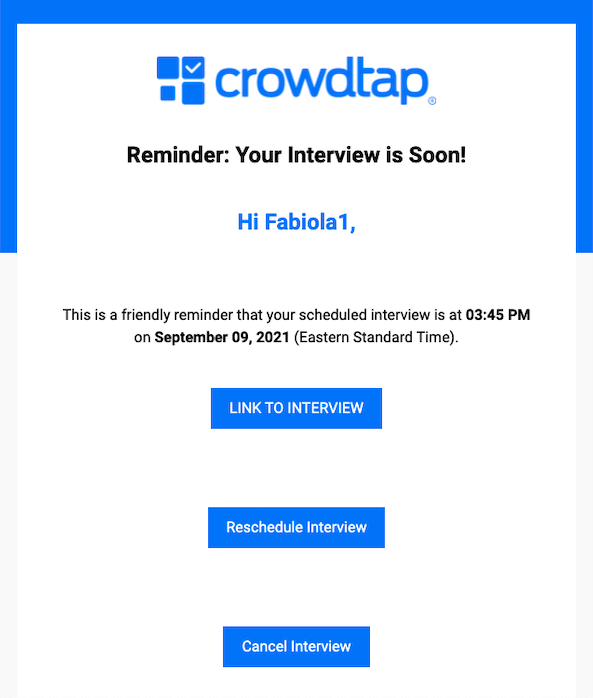 Step 2: Select your camera in the drop-down section. Once that's done you should be able to see yourself in the top hand right corner of the screen.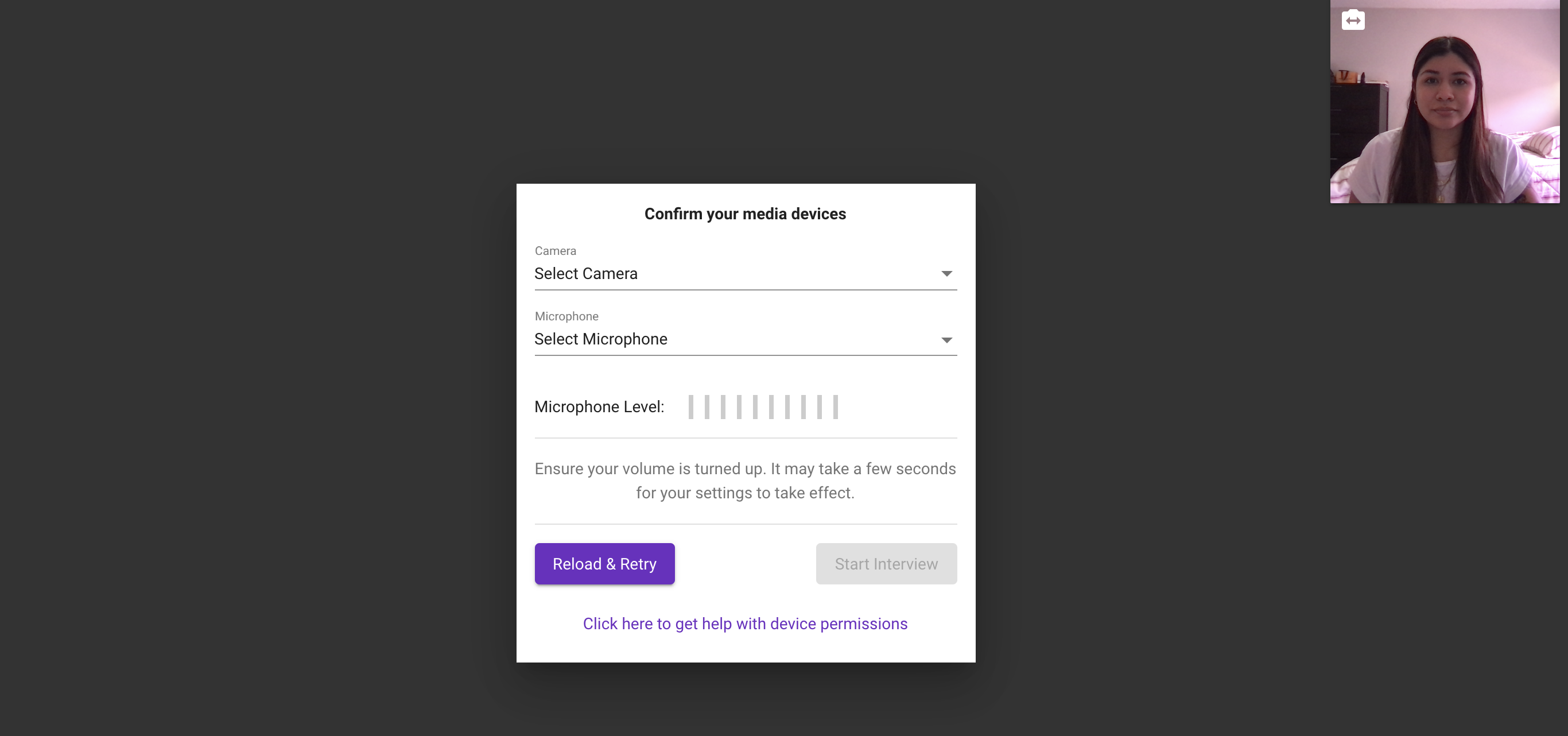 Step 3: Next, select the microphone option based on your device. Once that's completed you should be able to see the microphone levels turn purple.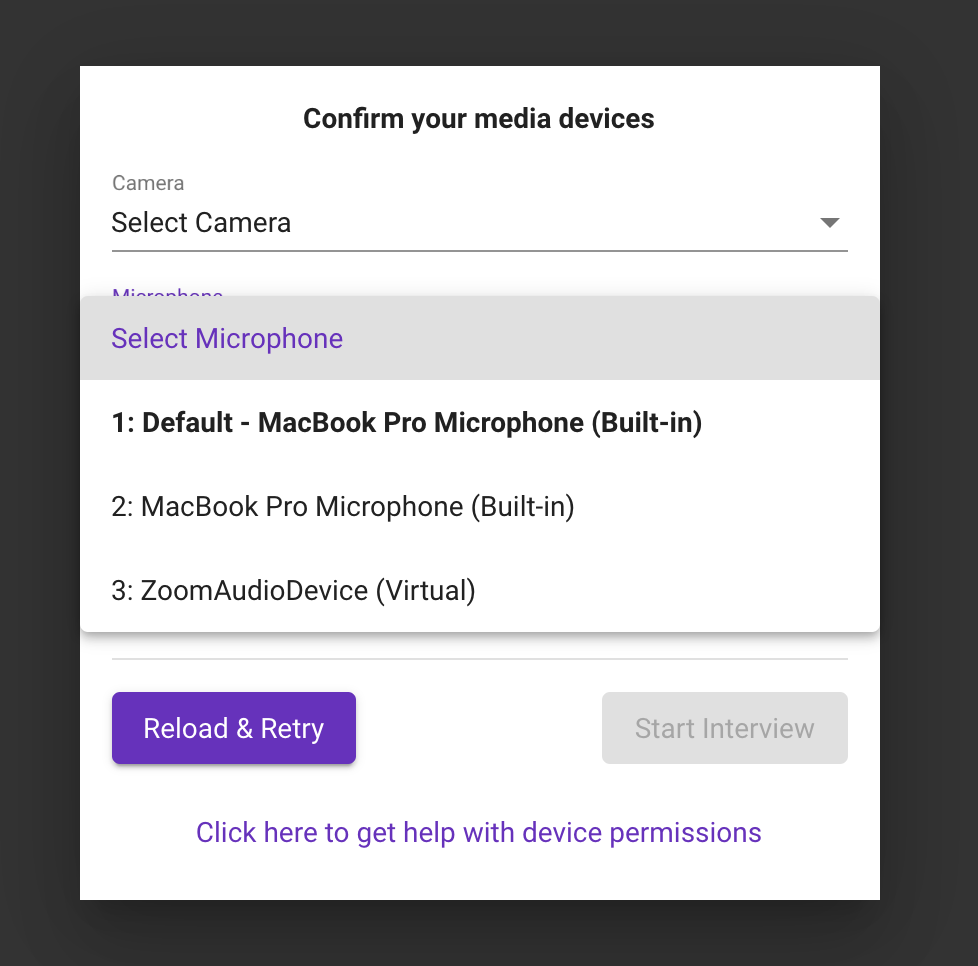 Step 4: Click on "Start Interview" to proceed to talk to our moderator for the interview.