We have simplified our verification process for a more streamlined sign up experience and it is available via desktop and mobile app. Once you have successfully completed your ''Get To Know Crowdtap'' surveys you will be notified to verify your account. Getting verified allows access to brand surveys and the ability to redeem your points for gift cards-hence the full Crowdtap experience!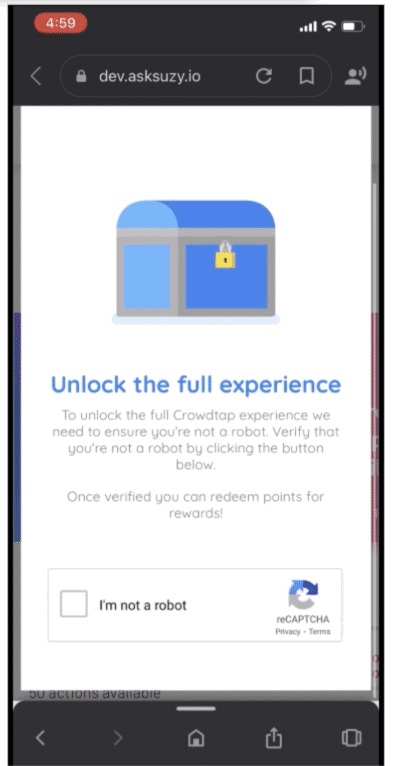 Here are a few things you need to know about verifying with ReCaptcha:
You will be asked to check ''I'm not a robot'' in order to be prompted with ReCaptcha.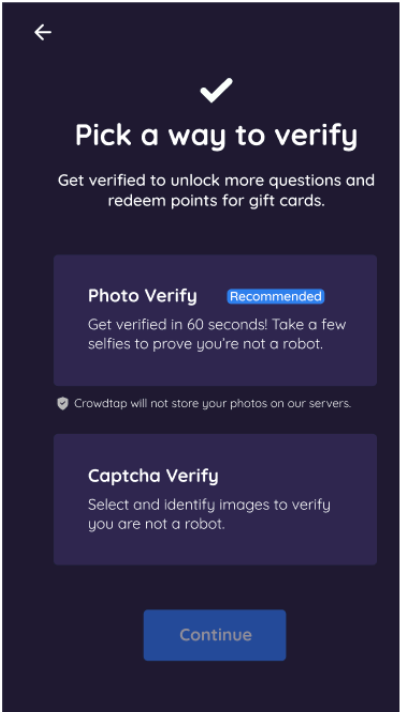 .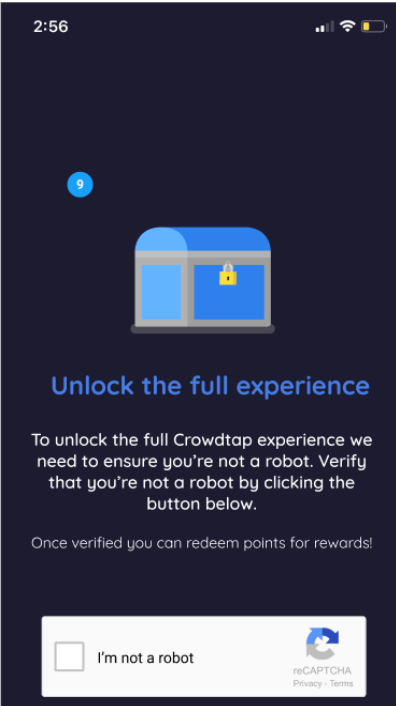 We will show you a number of images and you must select ALL images that include the named item i.e traffic lights, palm trees, bicycles, etc.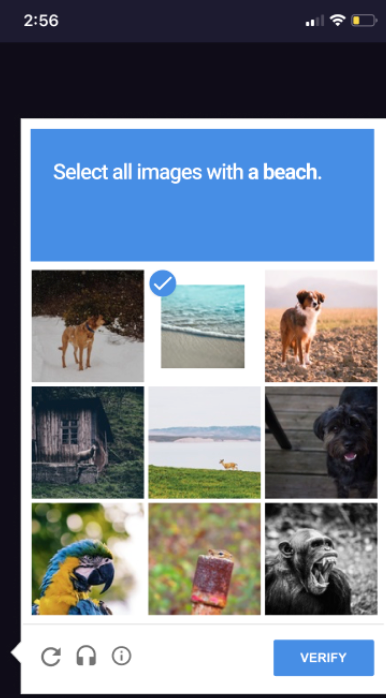 There is no limit. Take as much time as you need and as many attempts as you need.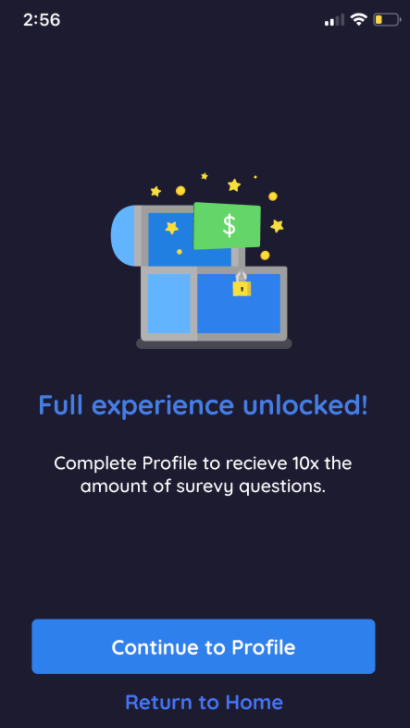 Your 'For You' section will contain a purple verification card if you decide to verify later.
Unverified members will only receive non-client (3rd party) surveys and are NOT able to redeem their points for gift cards.