Once you've successfully completed your Get To Know Crowdtap surveys, you'll be asked to verify your account. You can verify your account using ReCAPTCHA or by taking a selfie with the mobile app.
Step 1: After you choose photo verification, select 'OK' when asked if Crowdtap can use your camera.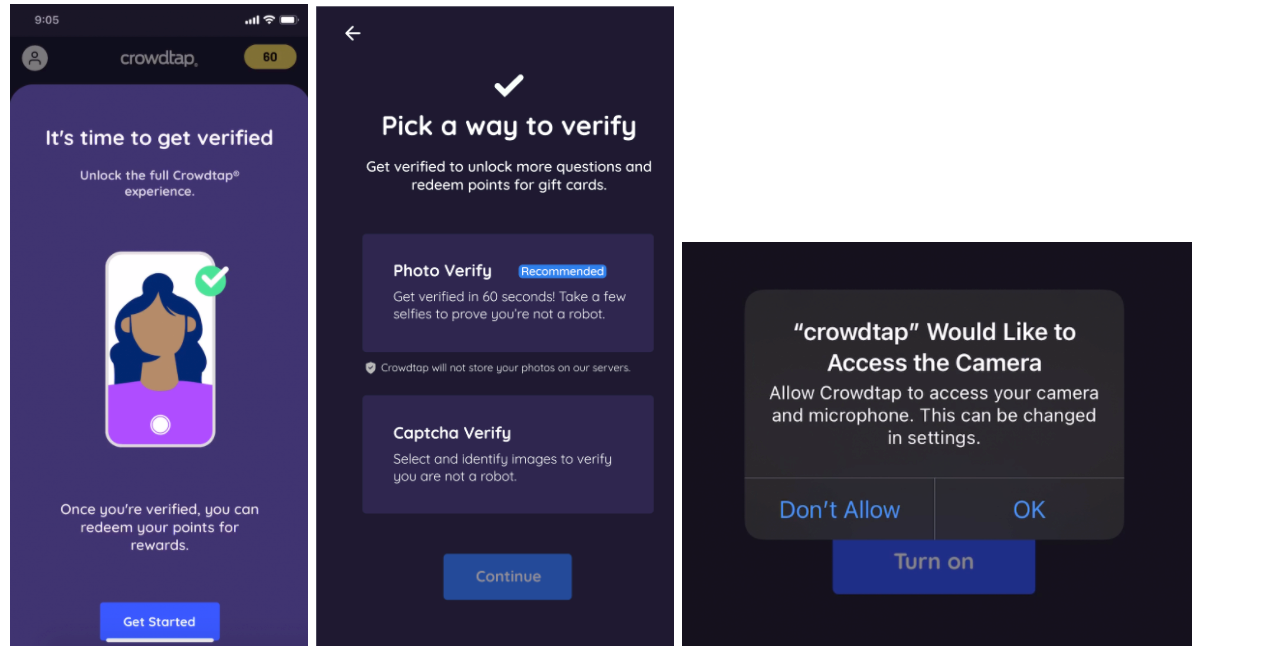 Step 2: Take two photos one with a natural or resting expression and another with a big smile! Don't worry — you can retake your photo as many times as you like.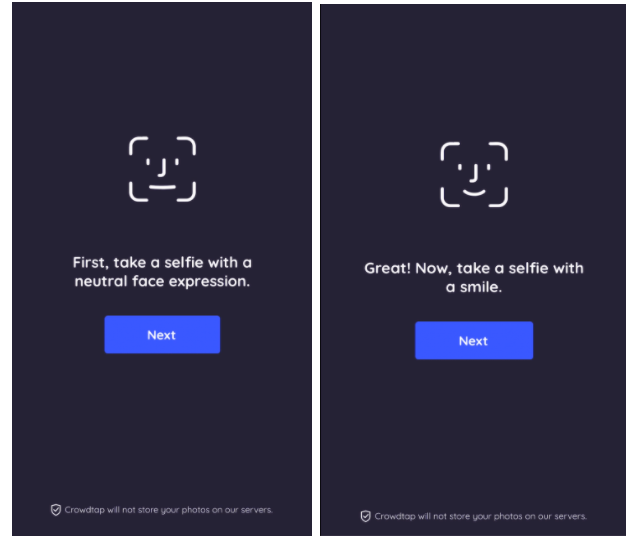 We recommend reading through our Privacy Policy and Terms of Service if you have questions about how Crowdtap collects, handles or processes your personal information.