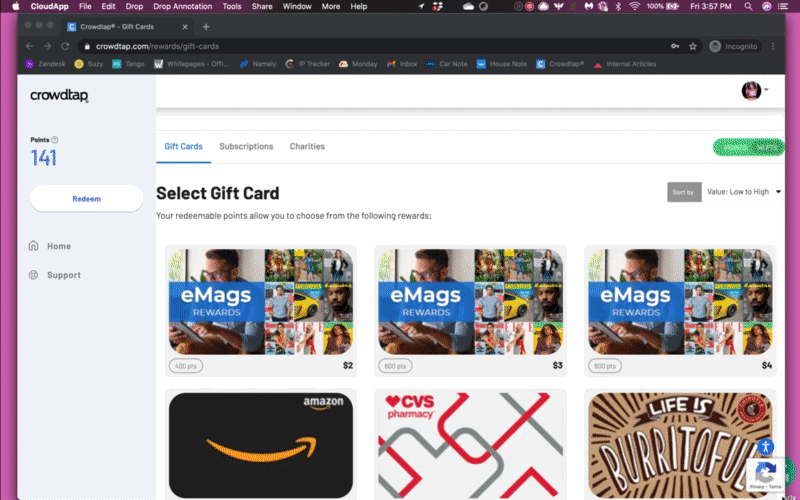 Our gift cards are issued through Tango (third-party affiliate) and have unique codes that are only made visible to you via email. Receiving a non-redeemable gift card code is extremely unlikely and usually other factors are the cause. We suggest entering the code multiple times in different ways to ensure accuracy.
To redeem a gift card you can manually add the code by typing it in or click the link to redeem that gift card through the companies site directly from your gift cards' email. You may also copy and paste the code for online shopping or print your gift card for in-person redemption. Some sites require you to redeem the gift card during check out while others have a gift card section designated for gift card codes. If you are unsure of how to redeem your gift card once you are ready to purchase, we suggest you reach out to that specific company.
If you are still unable to redeem your gift card, please reach out to Tango directly at 1-877-55-TANGO (82646) or https://help.tangocard.com/s/ (chatbot) and they will further assist. Due to the security of our gift card issuing site, we are unable to take any action with gift cards besides resending them to our members.
Feel free to reach out to our Support Team if you have any other questions and as always, we will do our best to assist.