Actions are surveys or other activities that you can complete to earn points. When you log in to your Crowdtap® account, you should see a variety of different actions available.

Actions are targeted to specific demographics based on the needs of our clients. To ensure we're asking the right questions to our members, your dashboard may look different than your friends. From time to time, you may be outside the demographics for an action and it won't appear on your account.
If you haven't had any actions in a while or if you're experiencing a tech issue, please let us know by chatting with us.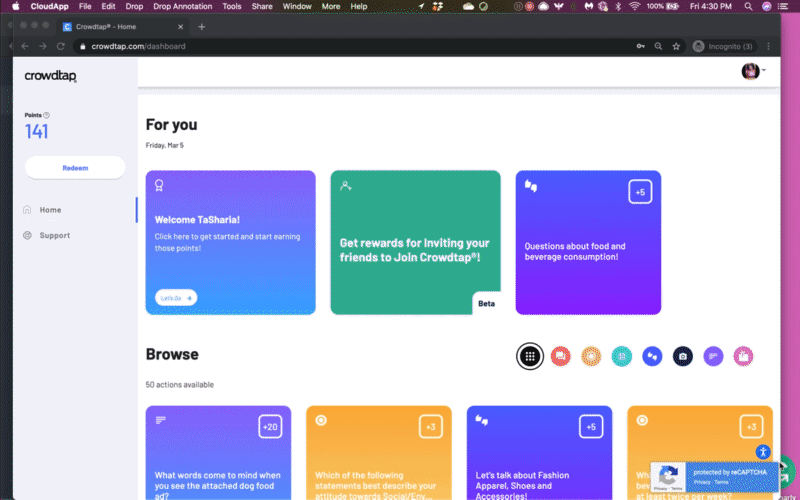 We recommend reading through our Privacy Policy and Terms of Service if you have questions about how Crowdtap collects, handles or processes your personal information.