Congratulations! You've earned enough points from answering surveys and are now taking the next step to receive your reward.
Step 1: Select Redeem along the bottom of the app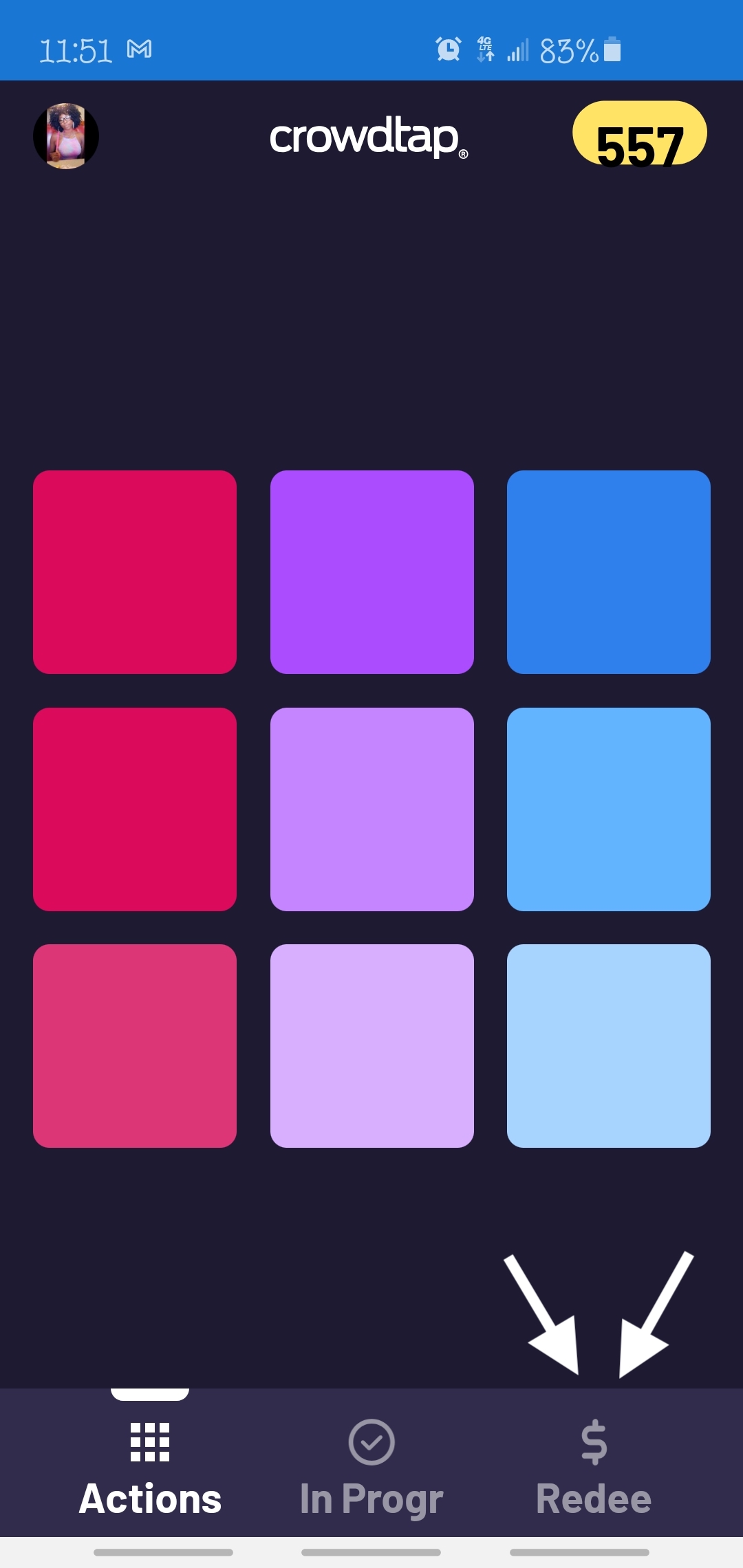 Step 2: Browse each section and be mindful of the dollar amount you wish to redeem.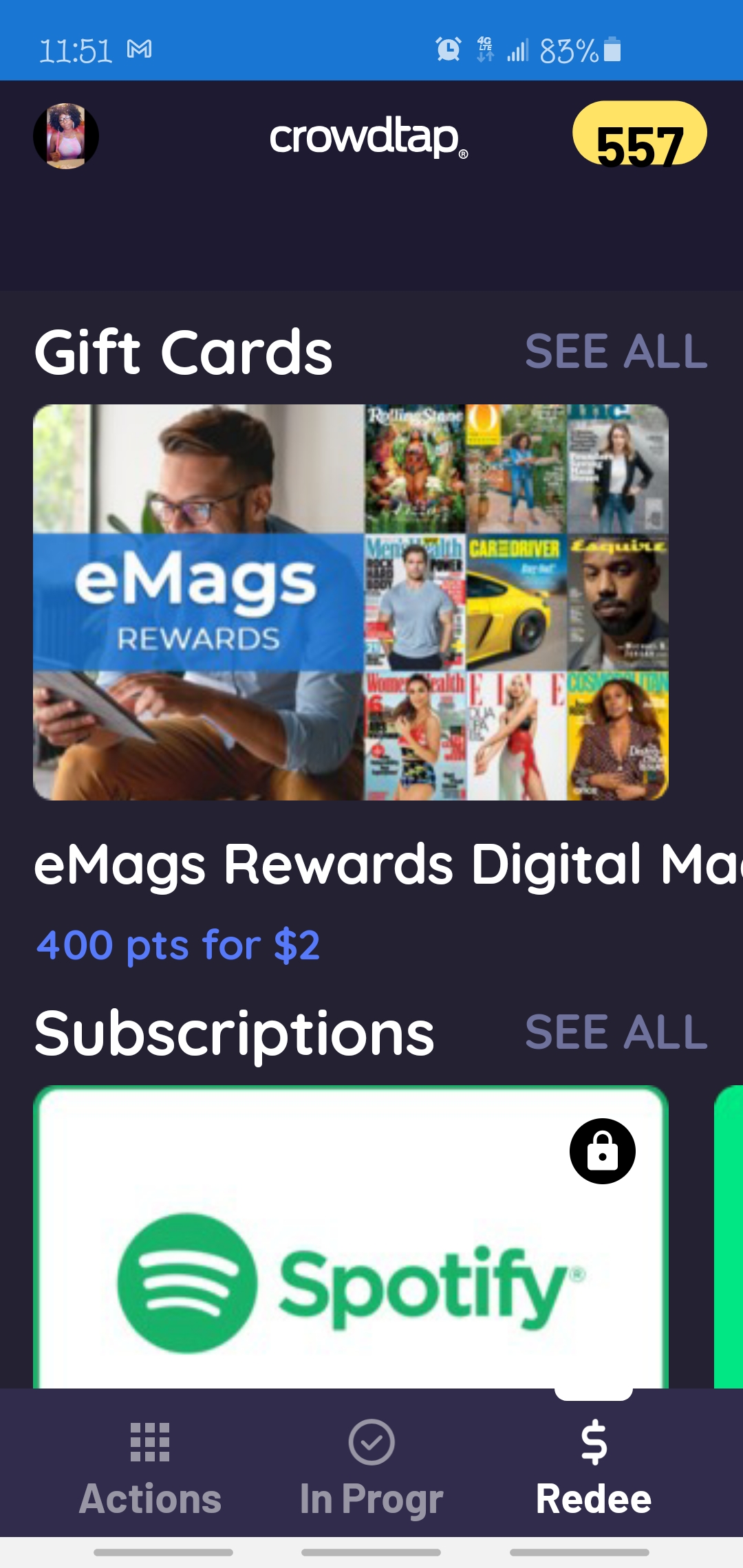 Step 3: Make your choice! Tap the gift card and your confirmation to redeem screen will appear with important information. Once confirmed, your gift card will be delivered to you within 2 business days.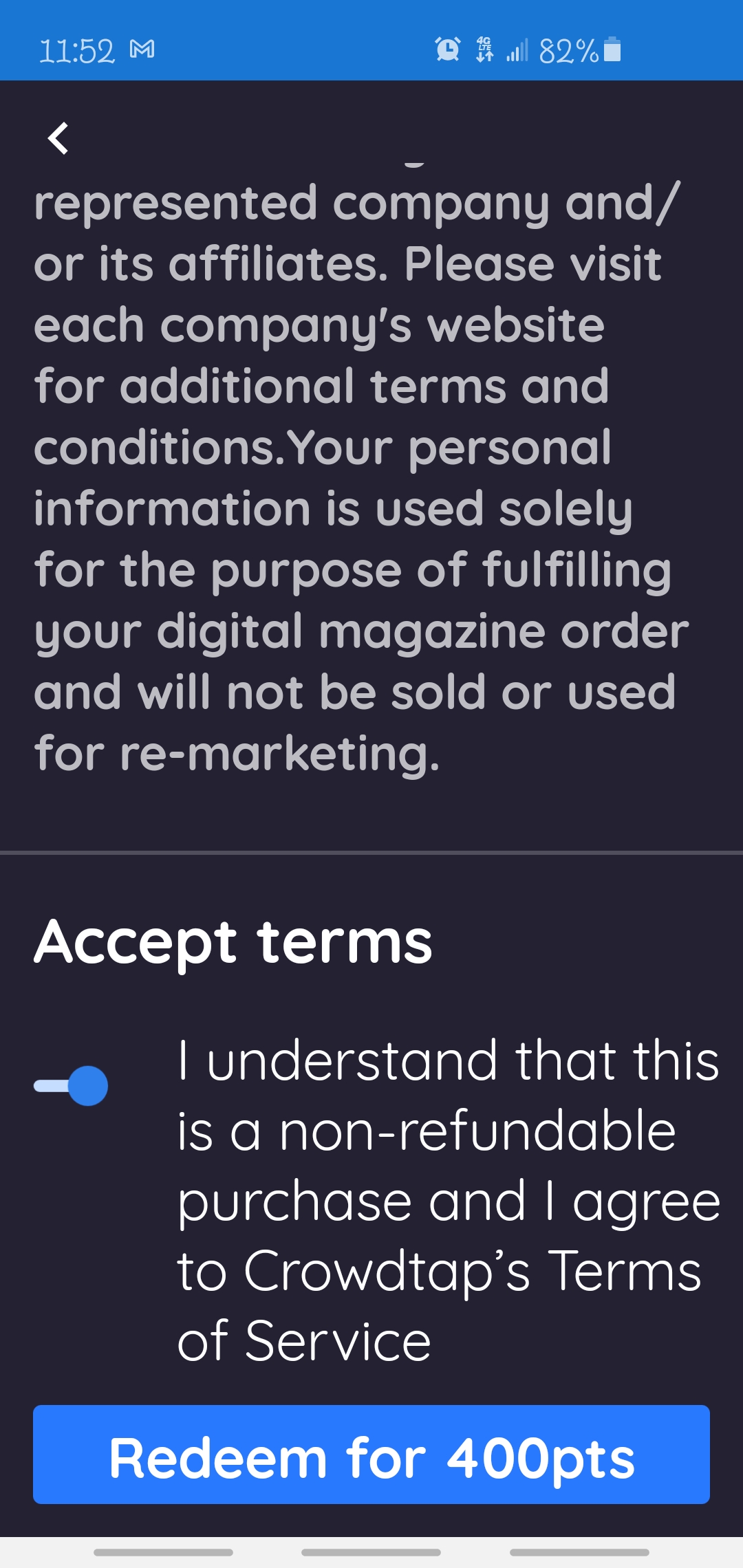 We recommend reading through our Privacy Policy and Terms of Service if you have questions about how Crowdtap collects, handles or processes your personal information.