Congratulations! You've earned enough points from answering surveys and are now taking the next step to receive your reward.
Select 'Redeem'

along the bottom of the app which brings you to a screen of our Gift Card options.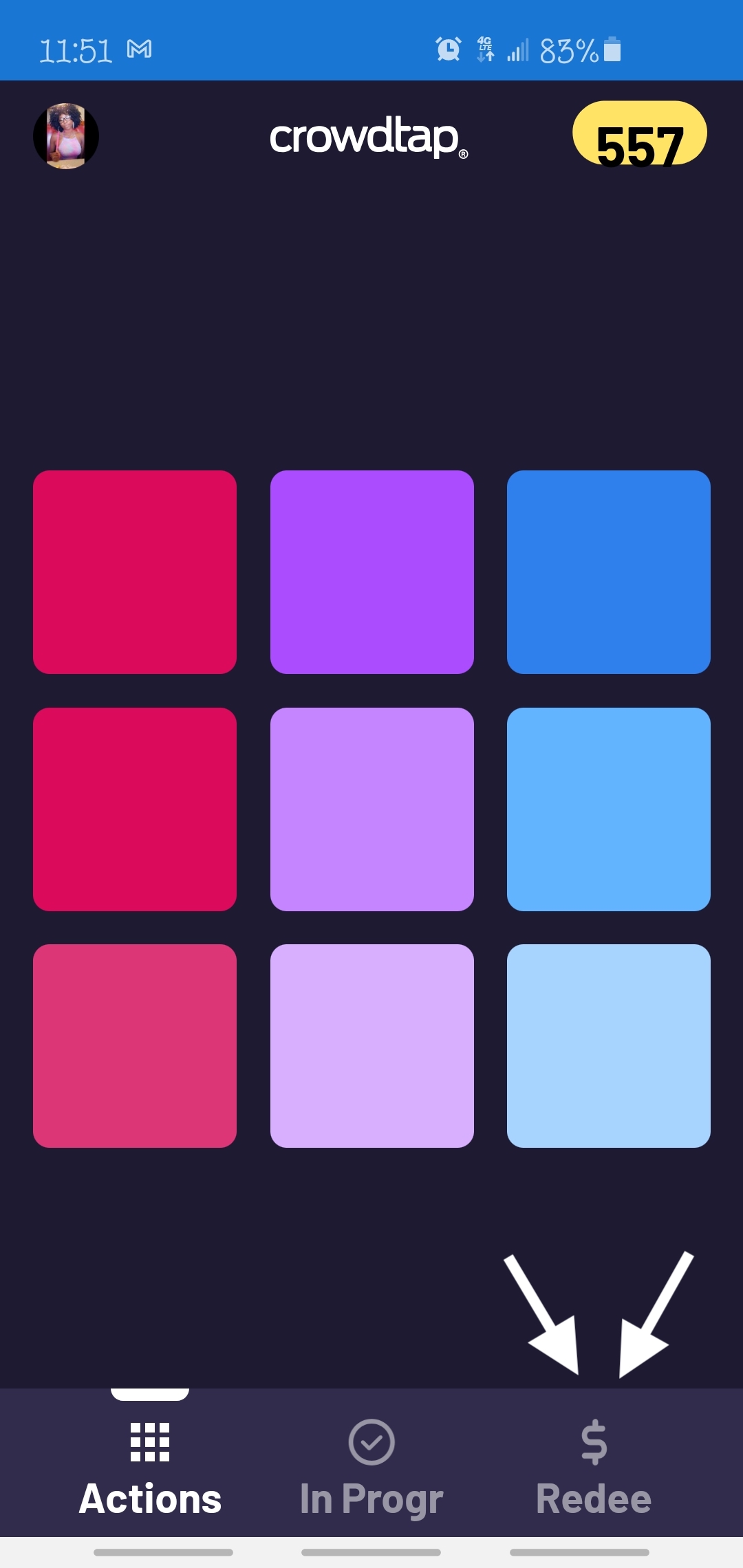 Be sure to browse each section

and be mindful of the dollar amount you wish to redeem.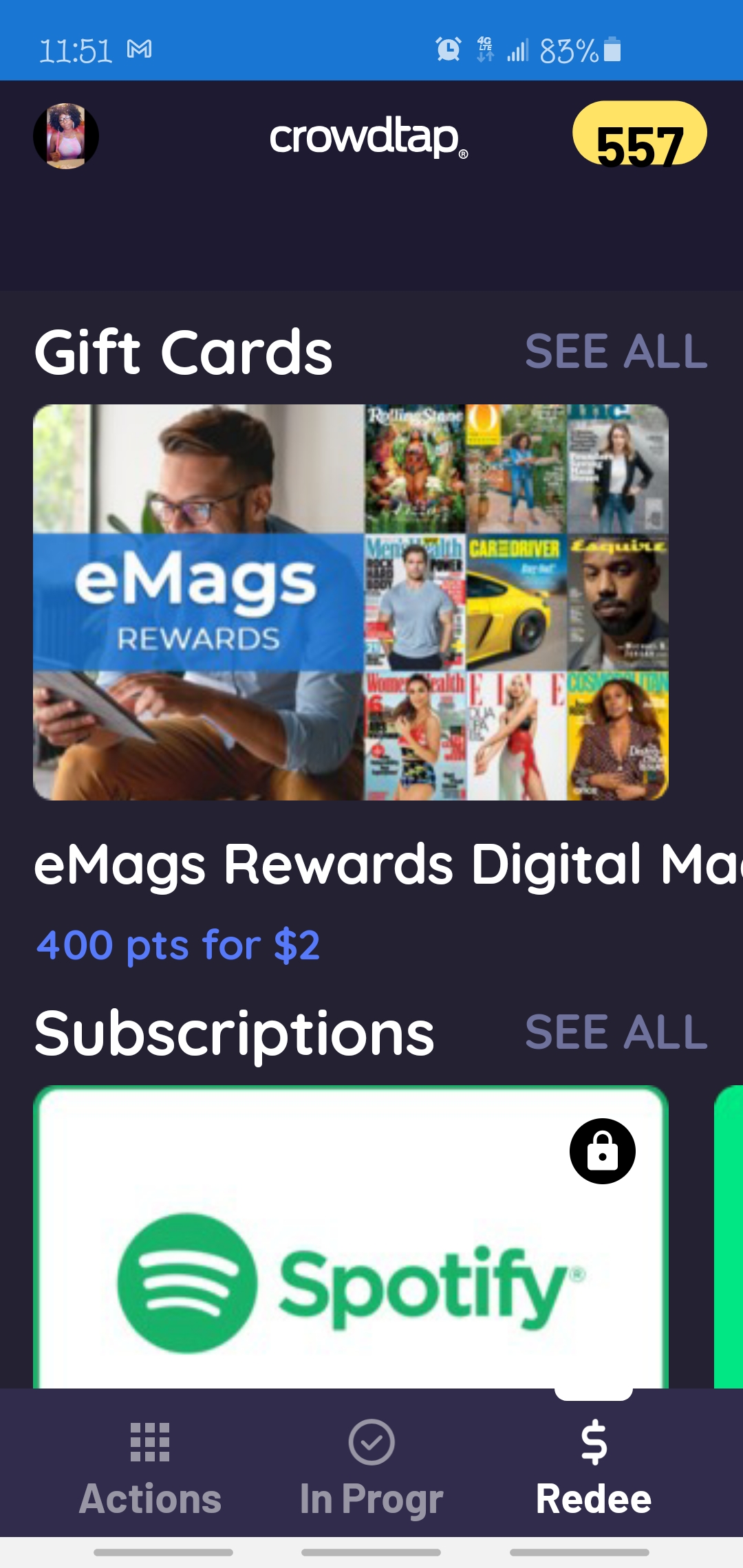 Make your choice

, tap that gift card, and your confirmation to redeem screen will appear with important information.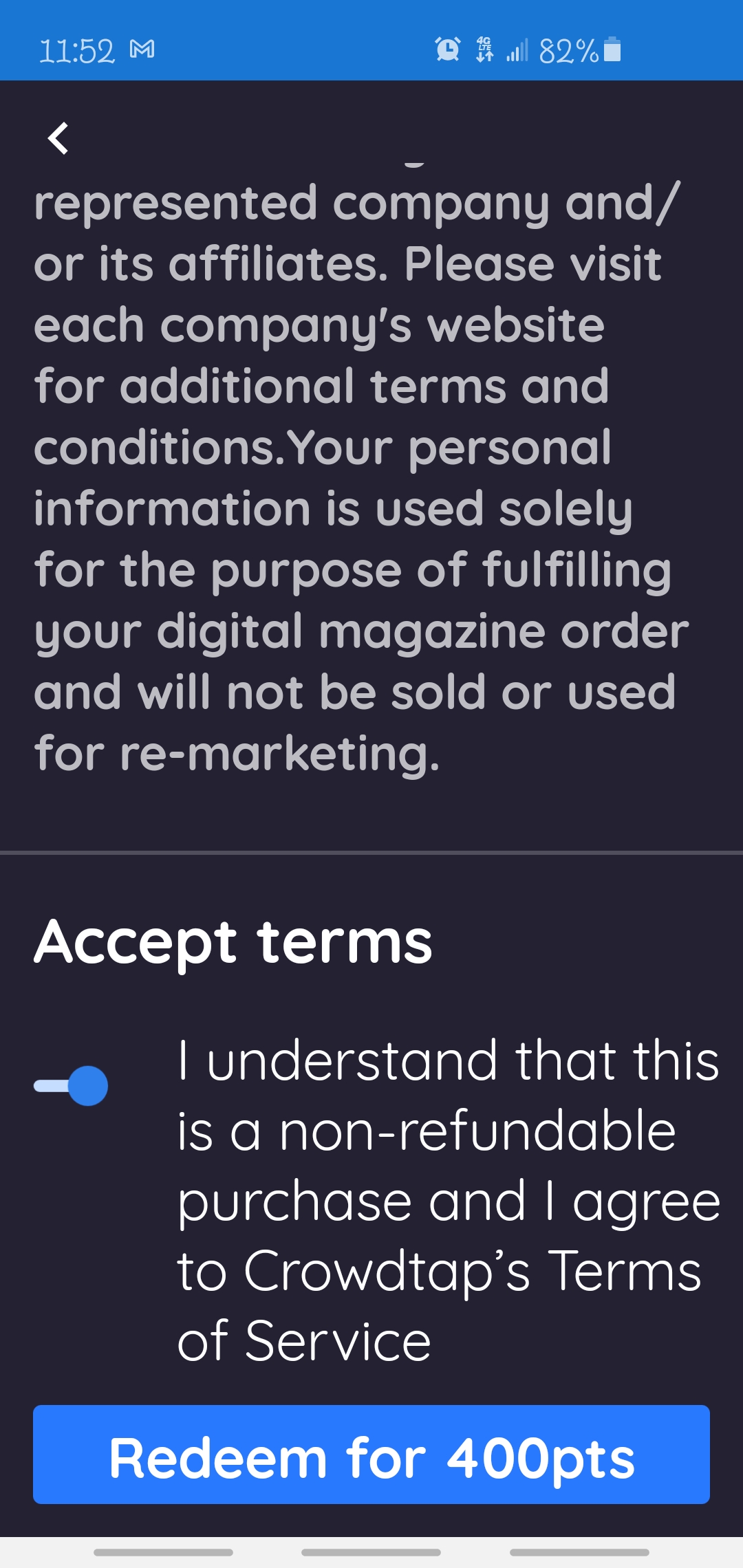 Once confirmed, your gift card will be delivered to your inbox within 48 business hours.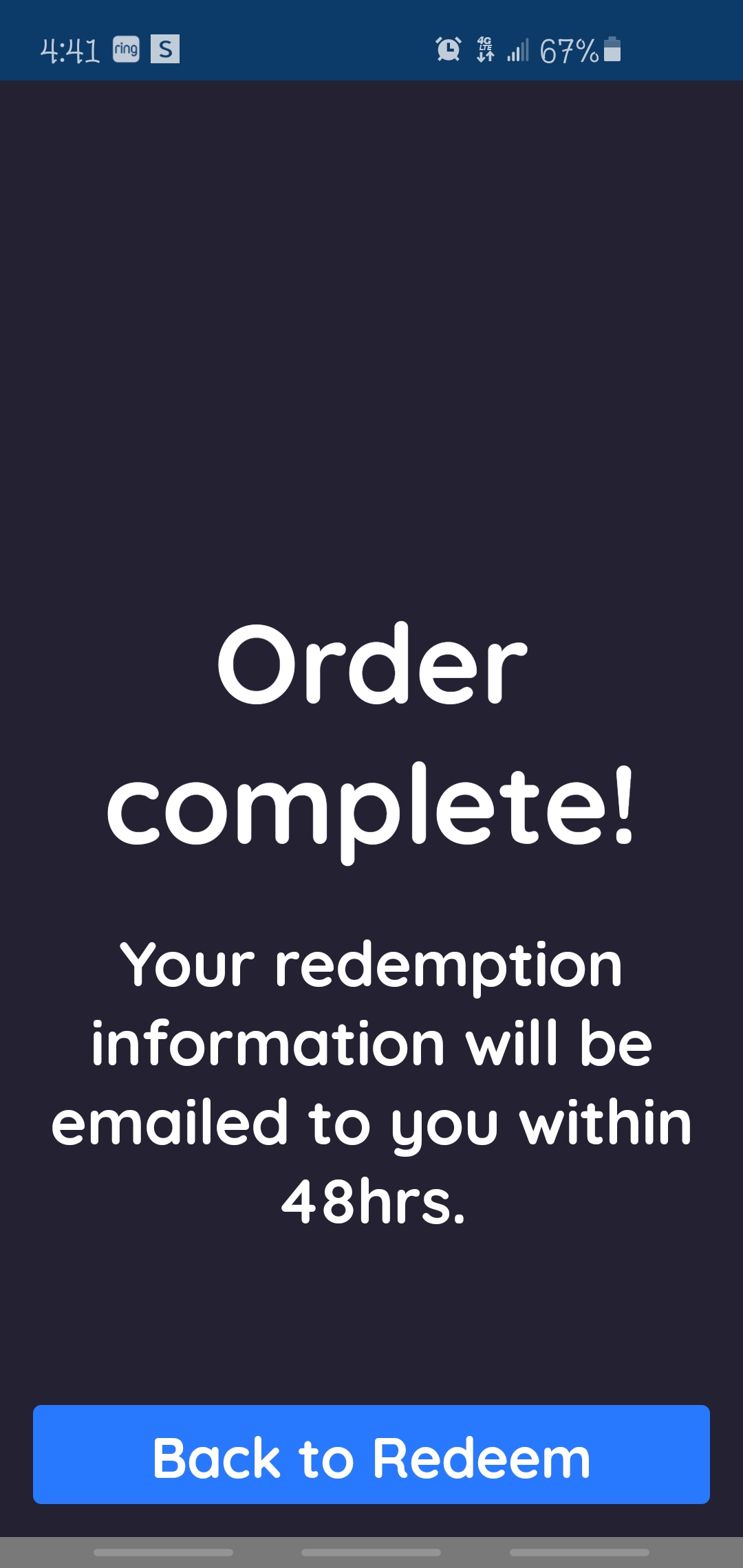 If you experience any issues with accessing the Dashboard, please make sure to refresh your app session by logging out and signing back in to avoid excessive build-up of cache-related material.
Still in need of assistance? Please feel free to reach out to the Support Team and we'll be happy to help!