1. From your web browser or the mobile app, head over to My Profile section of your account and look for the blue banner.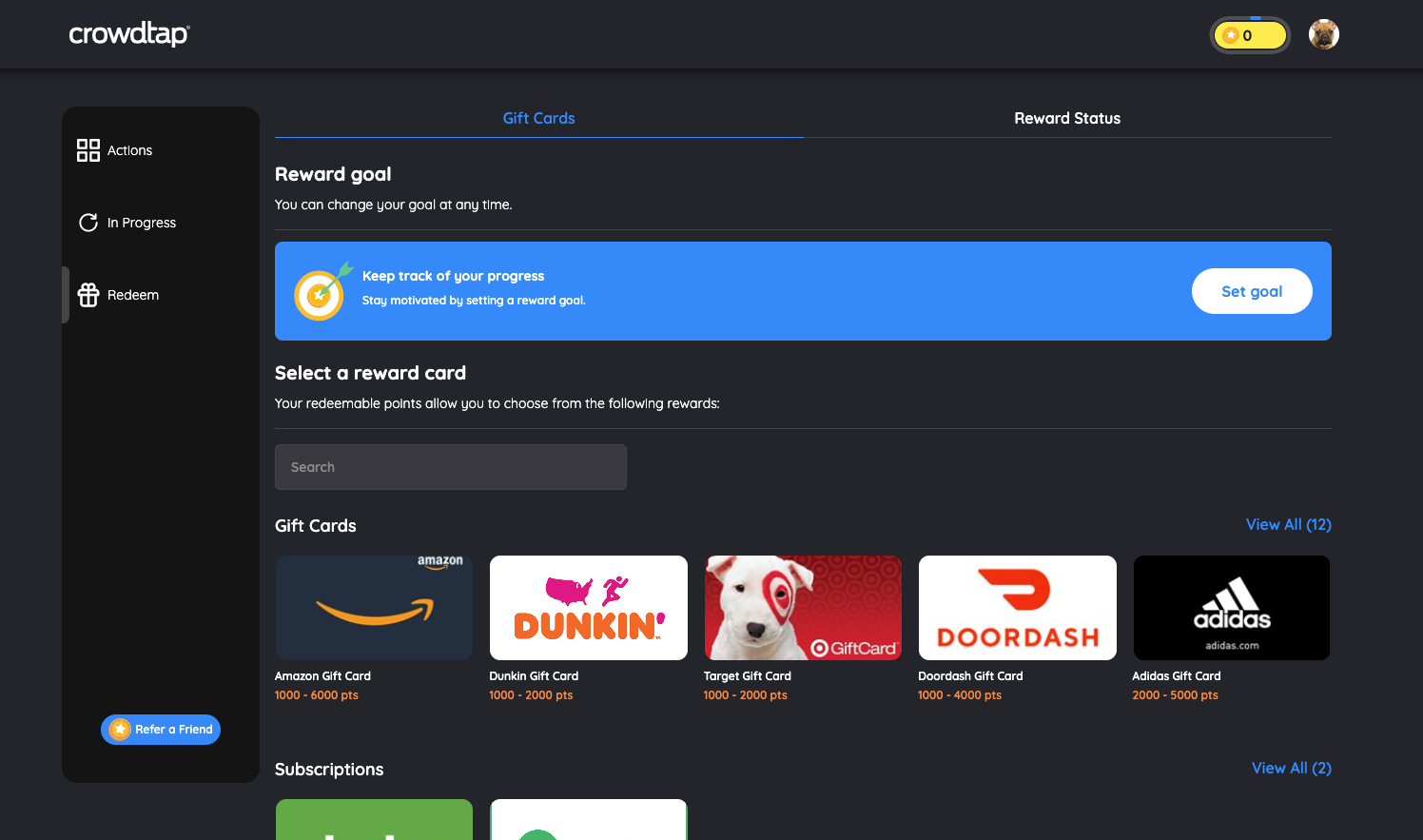 2. Choose from the available rewards and select the amount – don't worry, you can adjust your goals anytime!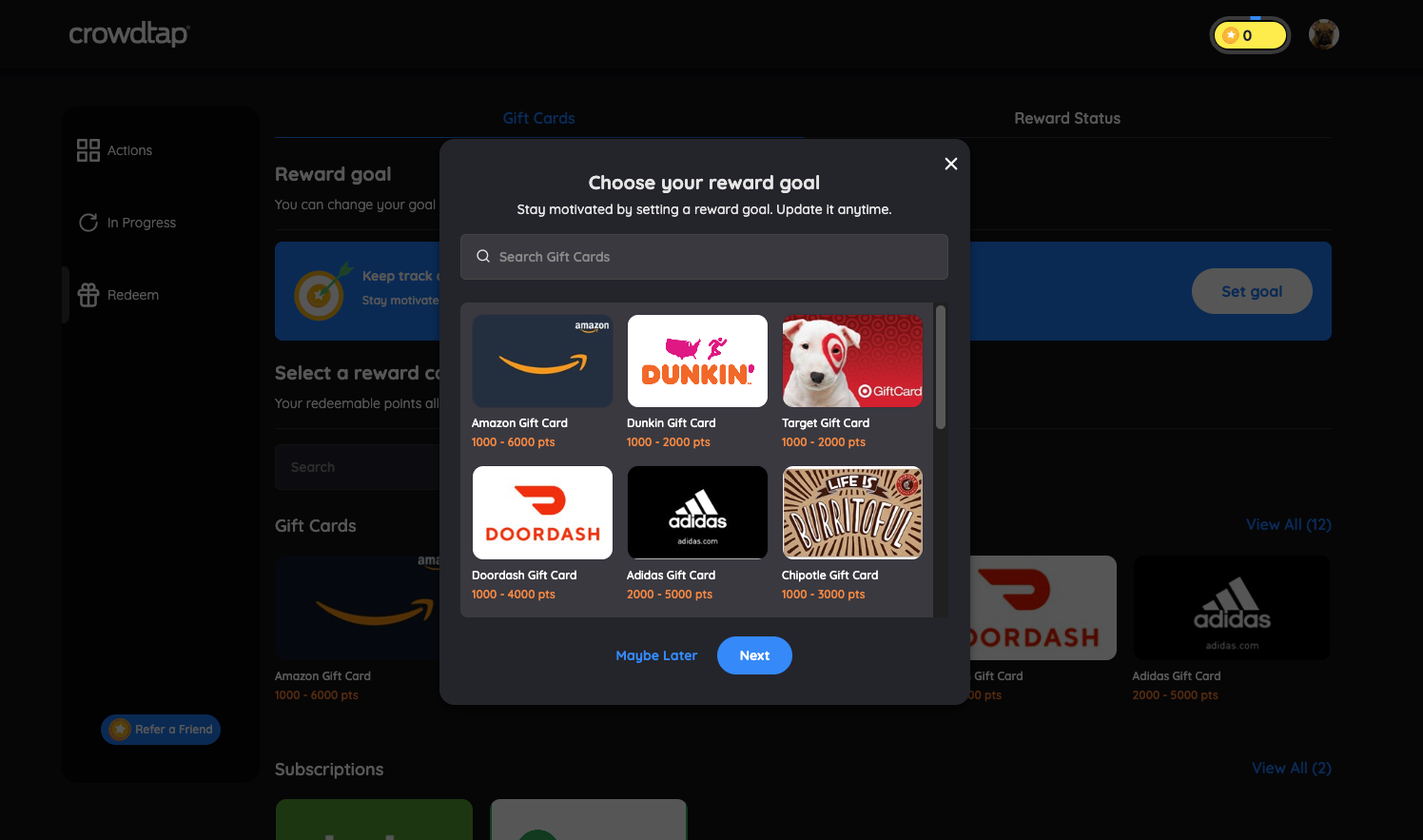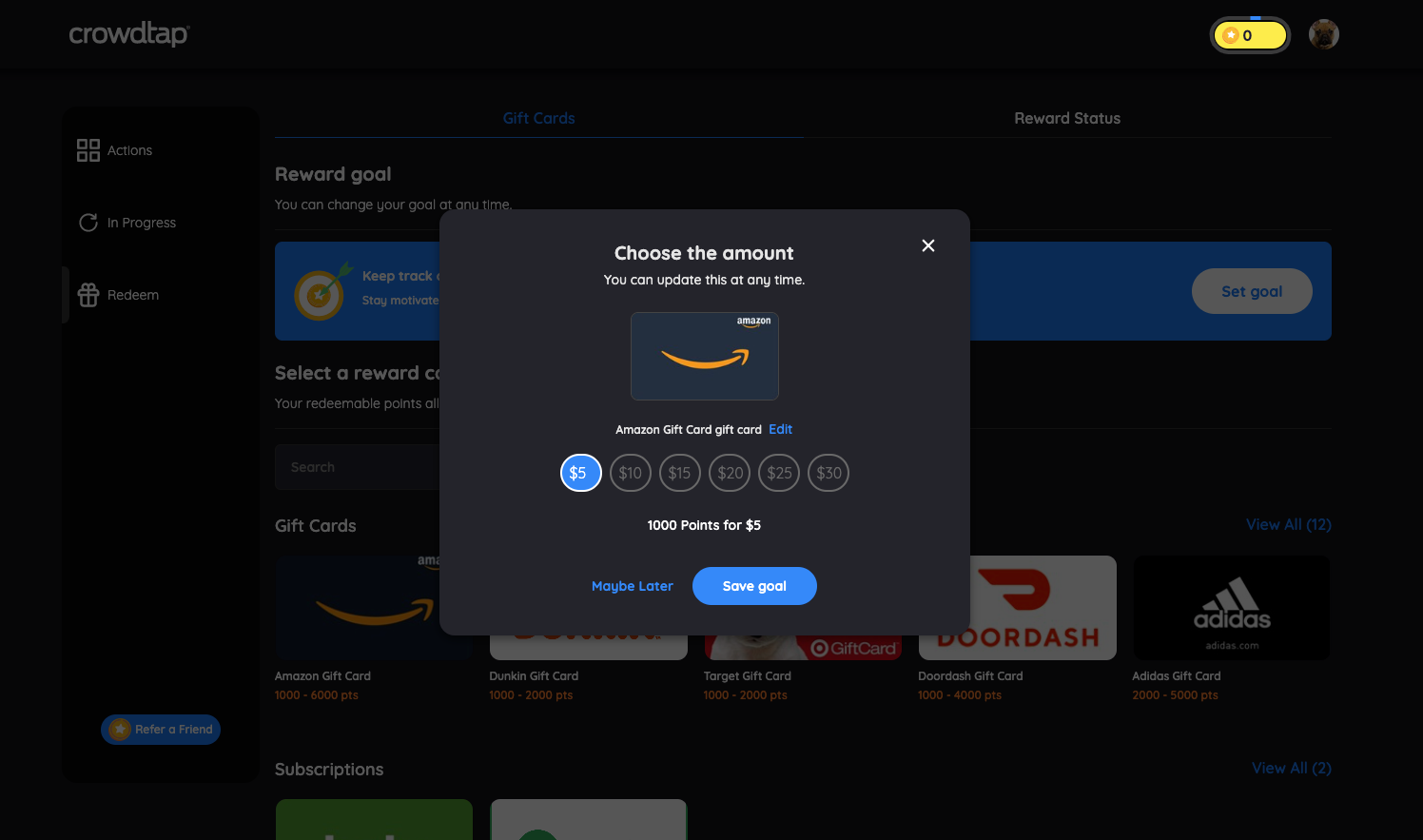 3. Complete actions to earn points and keep track of your progress right from the home page.
4. Once you've reached your goal, simply claim your reward and set another!